The "One Egg Walk" is a large scale charity walk initiated by Shanghai United Foundation in 2011. Participants are required to take on a 50km challenge within 12 hours and raise funds to support and nurture children's charity projects, helping children aged 0-18 to grow up healthily and happily and develop equally.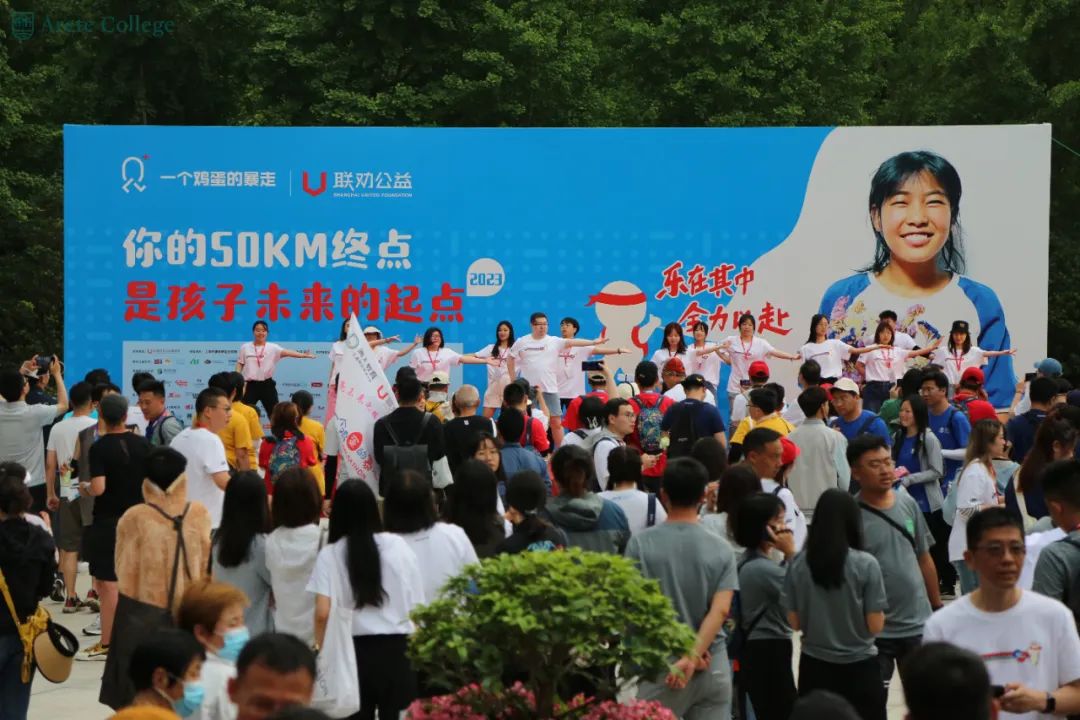 ▲ Now is the 13th year of "One Egg Walk".
During the three years of the epidemic, "One Egg Walk" was either changed to online or scaled down. Only this year it was back as usual, with a whirlwind of 500+ teams and 3,000+ participants, including seven warriors from Arete College.
▲ Leading Teacher of Arete Team, Paul (Middle)
The walk started at 6.42am, with the Arete team setting off on their journey at 7am.
A total of 5 points (including the finish line) were set up for the walk, and a support team of volunteers was organised by Arete students and teachers to wait for the 7 warriors at the different points.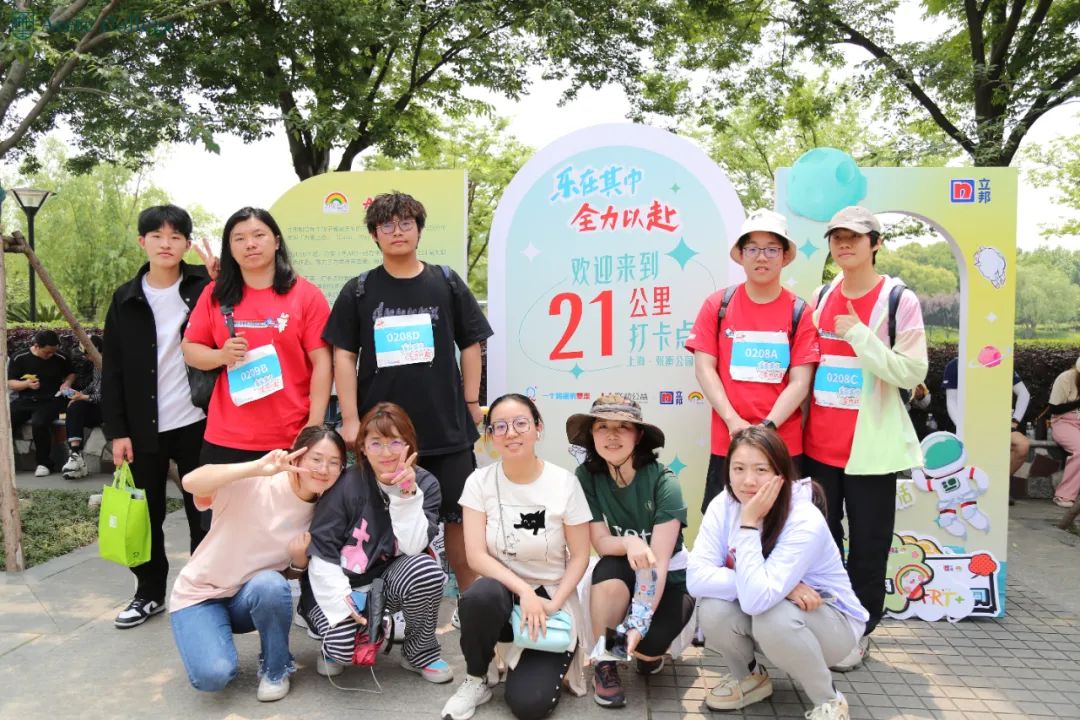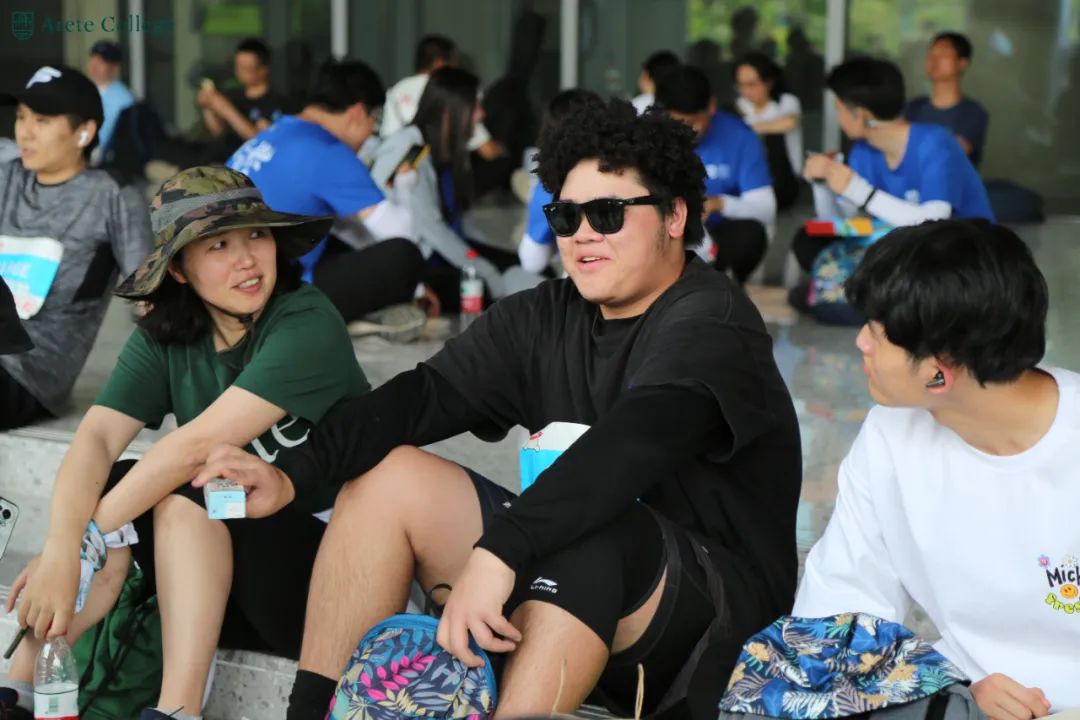 ▲ Volunteers accompanying the participant.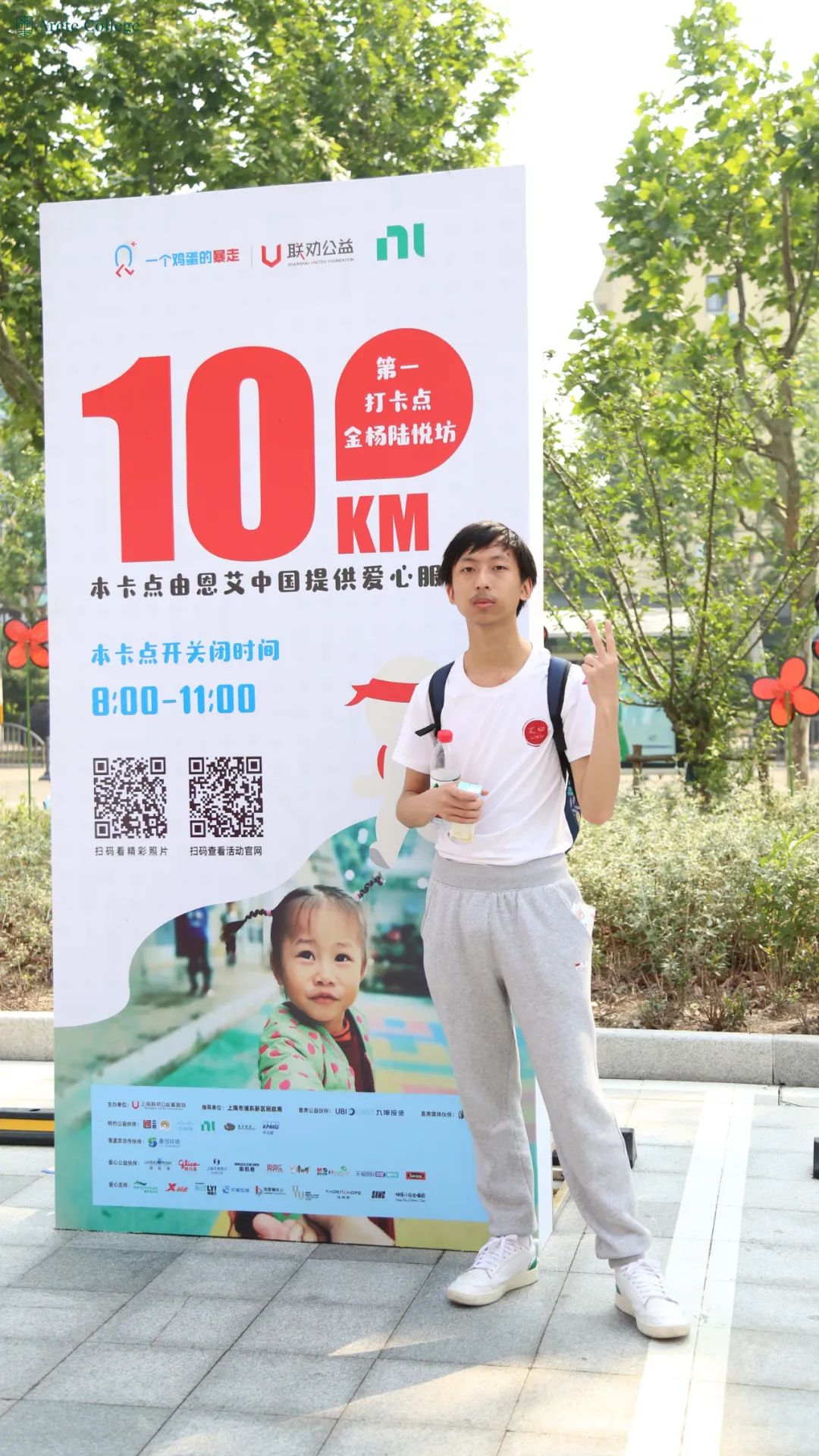 ▲ Jiang Le of Arete Team, first one to arive at 10km point.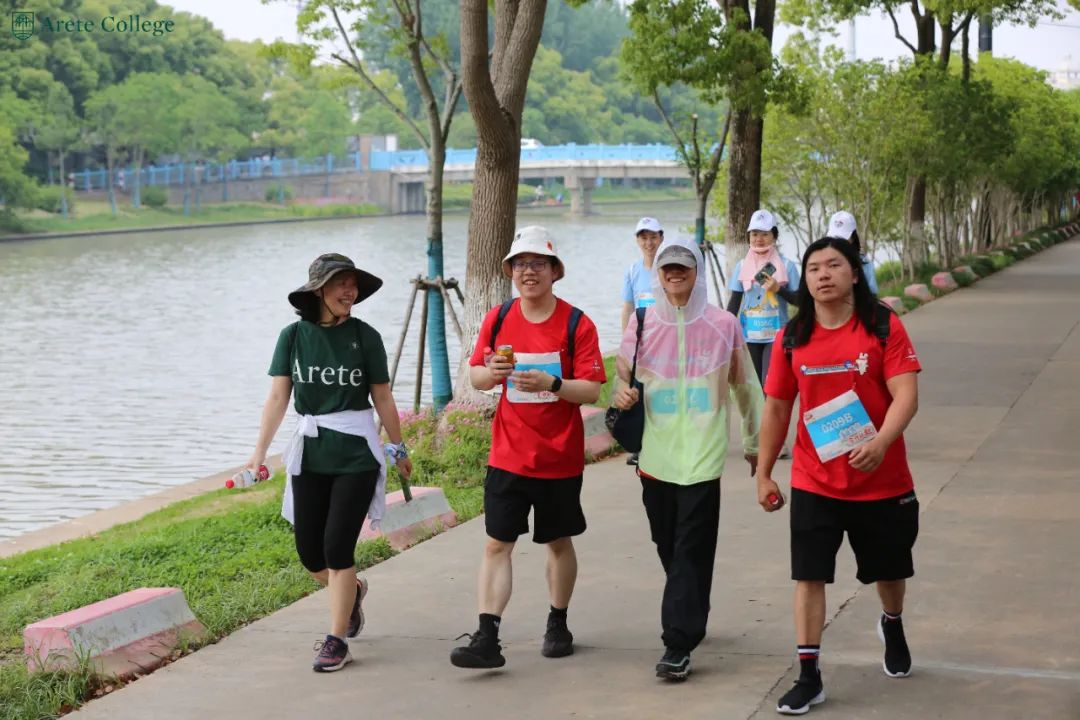 ▲ Pleasant at beginning,
▲ Persistence is the only faith for the Second half.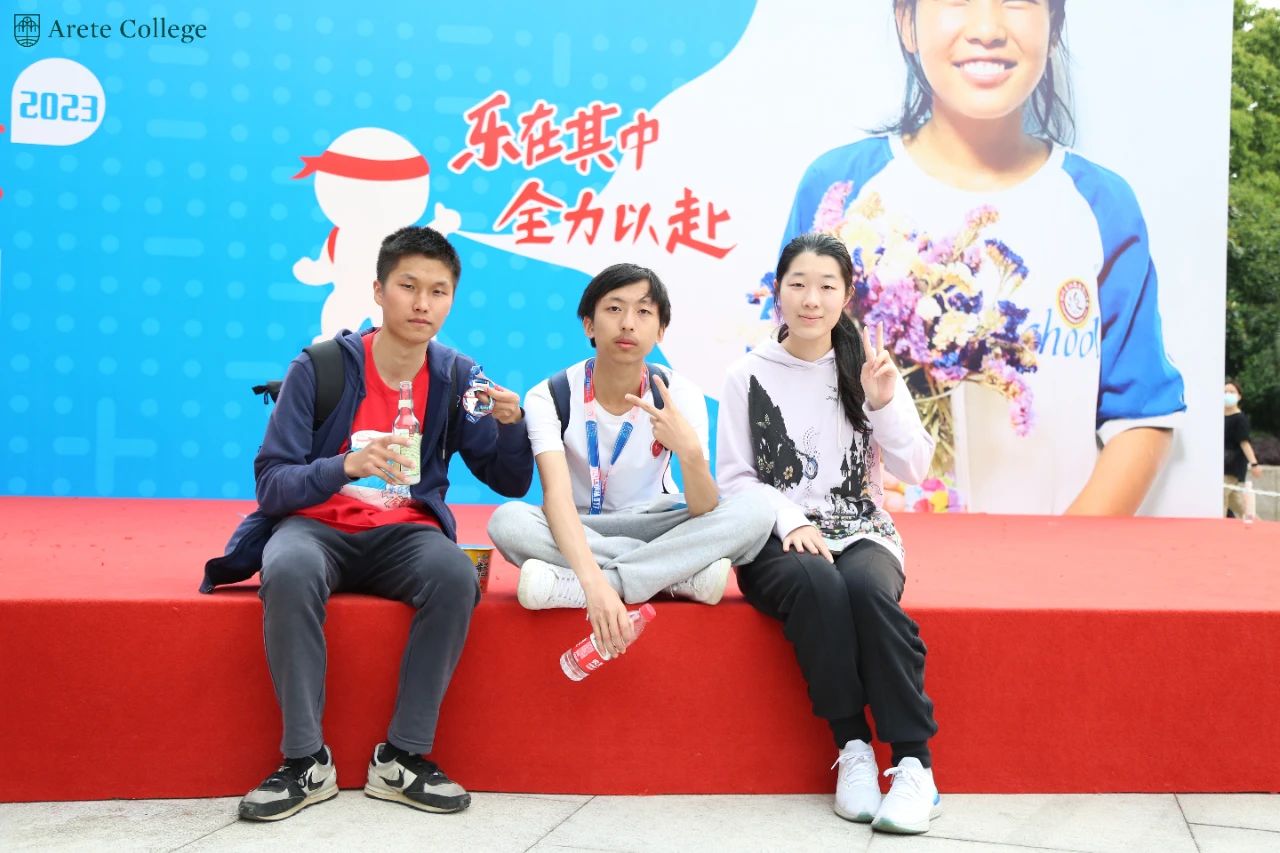 ▲ Waiting for other members at the destination.
Unlike a marathon, speed and prizes are secondary to perseverance in this charity march. For the Arete warriors, blistered feet, strained thighs and physical exhaustion can slow them down, but they cannot stop their march to the finish line.
It was getting late and the photographers still waiting at the finish gate had their flashes out, and at 8.29pm the last two Arete warriors dragged their exhausted bodies into the finish line with the last of their strength!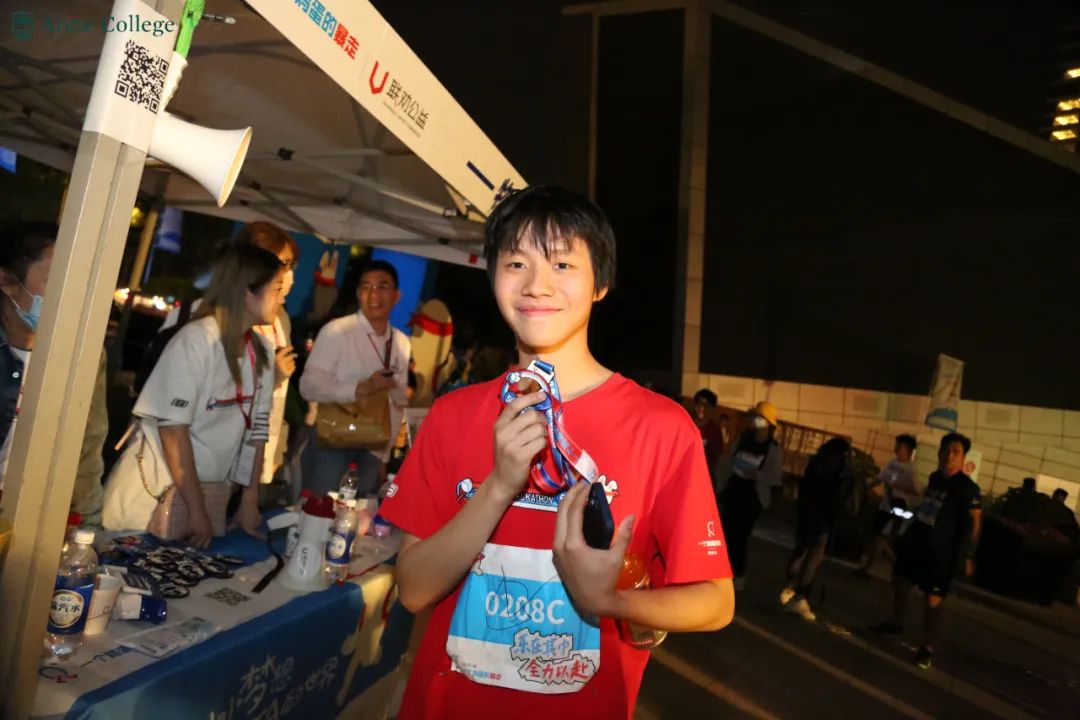 ▲ This medal is a symbol of courage and perseverance.
Perhaps these warriors will not enjoy the 50km walk and the money raised will not turn around the plight of children in need overnight. But the spirit of perseverance and the soul of public service will be forged deep into the hearts of these Arete warrior students.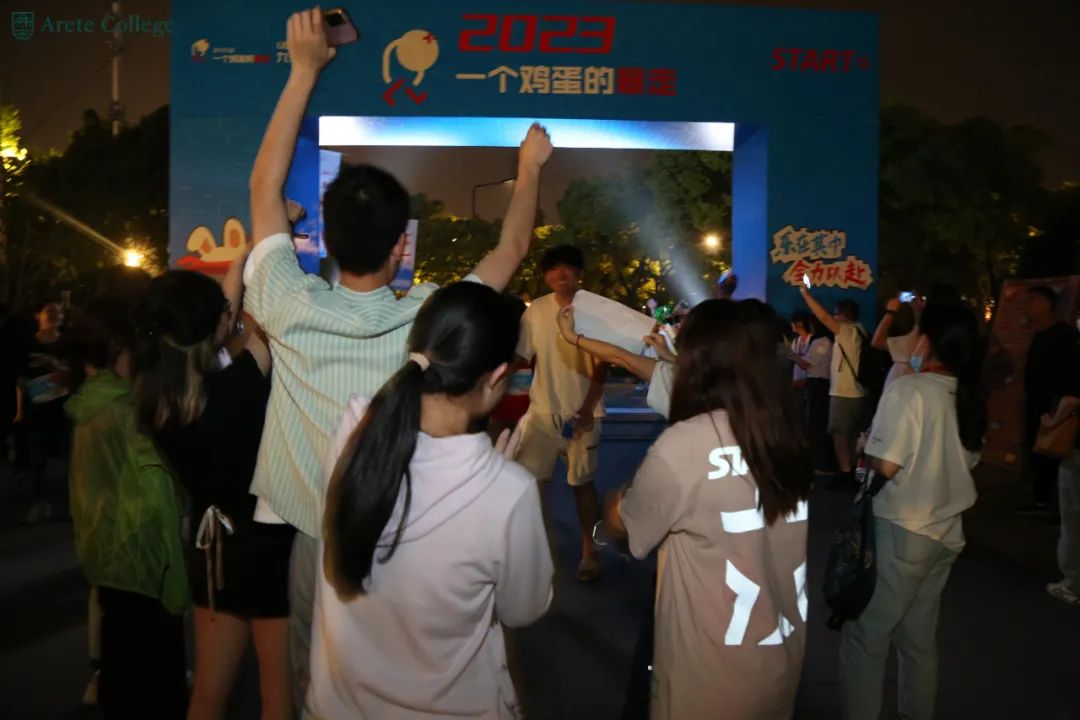 ▲V

olunteers cheered enthusiastically when all the warriors finished the 50KM walk.